Description
Self-supporting aerial optical cable (GYXTC8Y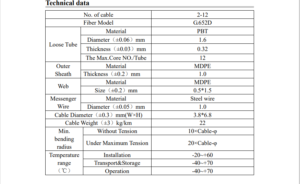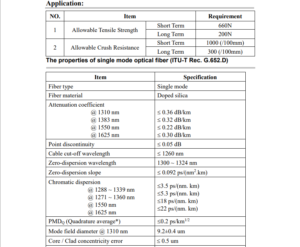 Sheath marking
The color of marking is white, but if the remarking is necessary, the white color
marking shall be printed newly on a different position.
An occasional unclear of length marking is permitted if both of the neighboring
markings are clear.
The both cable ends are sealed with heat shrinkable end caps to prevent water ingress.